Our full service pro shop is ready to assist you with all of your archery needs whether you're a first time archer or a seasoned pro. With 2 full time techs on staff, our goal is to provide our customers with the best service and proper equipment to suit their individual needs.
We service all makes and models of bows and crossbows. Some of our services include: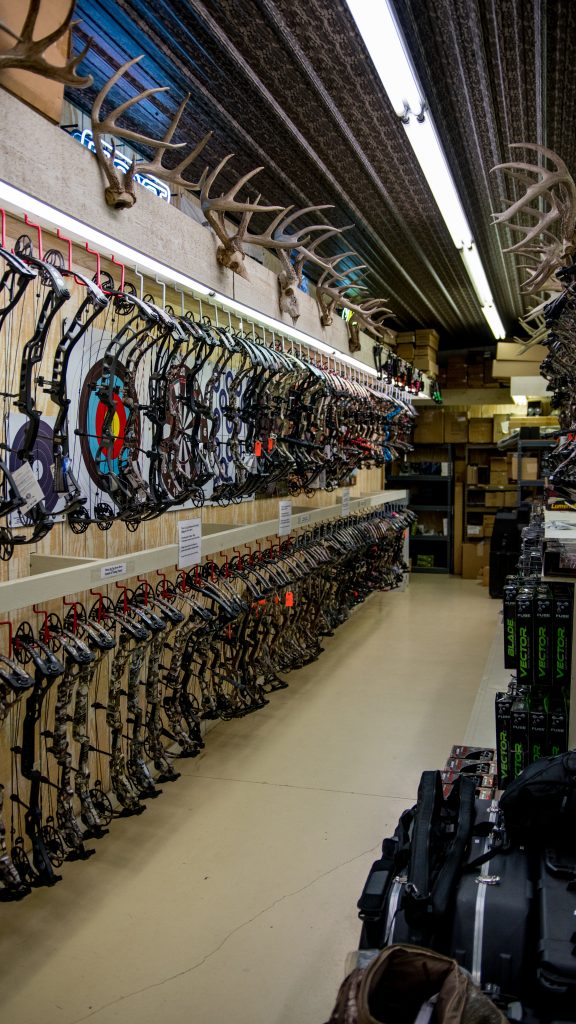 String/Cable Replacement (Dealer for GAS Bowstrings, VaporTrail Archery, Winner's Choice, America's Best, and First String as well as factory replacement sets)
Tuning
General Maintenance/Repair
Custom Arrows
Crossbow Maintenance/Repair
Warranty Work
We have one of the largest selection of bows in the state of Kansas with over 50 models ready to test in our shooting tunnel or 20 yard indoor range. We also carry a large variety of left-handed bows in stock, with most all models available, as well as a variety of women and youth bows to fit all ages.
Some of the brands we carry include: Hoyt, Mathews, Mission, Bowtech, Diamond, Elite, Bear, PSE, and Prime.
In addition to compounds, we stock traditional bows and accessories from a number of makers including: Hoyt, Bear and PSE.
We also stock bowfishing equipment at our shop. We carry complete bowfishing setups from PSE, Cajun, Muddy and AMS, as well as accessories including reels, arrows, and rests. We also have complete kits to turn your current bow or crossbow into a bowfishing rig.